Should you host your own podcast?
I'm the kind of person who will encourage a friend to write the book that's been rattling around in their brain. Why? Because you'll never know how good it can be until you can get it done. Producing a podcast is similar in that regard, and while I encourage people to fulfill their dreams, I might also suggest that being a guest on another podcast may be more cost-effective than producing one's own. Especially if you don't have a plan to produce content with some regularity and longevity.
Why Should You Be A Podcast Guest?
Sure, it's fun! But there are many logical reasons to be a guest on someone's show:
Exposure to a new audience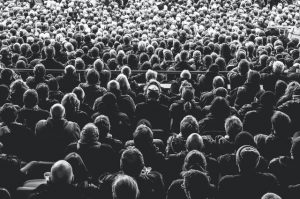 The podcasting audience is huge and continues to grow. Recent research suggests over 50% of all people listen to podcasts. (Compared to under 30% just ten years ago.) So you do have the potential to establish yourself as a thought-leader among a much wider population.
Thought Leadership
Bringing your knowledge, expertise, and perspectives to the public record gives you some credibility as an authority. Even if your audience is filled with the same kind of professional that you are, you can be sure they're always looking for another pair of eyes and ears to talk about their subject matter. Appearing on a podcast provides some social proof that people can trust you.
It's Generally Free
I have not personally seen a podcast that charged their guests for being on their show. Most podcasters are looking for quality content, just as you are probably looking for a quality audience. Being a guest should be mutually beneficial. You bring unique expertise and perspectives to the table. The podcaster brings the opportunity to showcase your stuff for free.
Great networking/connections
Your podcast host should give you some opportunity to put your contact information in front of your audience. Plus, if your podcast hosts are doing their jobs, they'll know lots of people in and around your industry. You should be sure to enlist them in your networking efforts.
Enhances SEO on your own site
Featuring your podcast appearance on your website should be mandatory. It helps your website to have backlinks. And the podcast producers should be linking to you in their show notes. The more sites that link back to your page, the higher your SEO will be, and this will increase the flow of traffic that organically finds your site.
Producing a podcast involves a number of moving parts and coordination of resources. If you're thinking about podcasting but aren't sure where to start, we can help. Please send us a message so we can put together the right production for your purposes. Together, we'll make sure your story sounds good (quality), and is easy to understand (resonates with your audience).